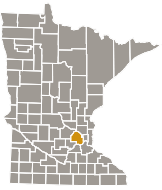 The Minnesota Student District Dental Society was established in September of 1995 and was the first in the nation to be a component within a State Dental Association made up of dental students. The Student District Dental Society has over 85% membership at the University of Minnesota School of Dentistry.
Mission Statement
The Purpose of this Minnesota Student District Dental Society is to develop and enhance student involvement in the dental profession, to disperse information on relevant issues, to serve as a platform for interaction between dental classes and associated programs, and to promote the improvement of the public health and the art and science of dentistry.
ASDA Mission Statement
The American Student Dental Association is a national student-run organization which protects and advances the rights, interests, and welfare of students pursuing careers in dentistry. It represents students with a unified voice and provides information, education, advocacy, and services. The association introduces lifelong involvement in organized dentistry, and promotes change for the betterment of the profession.