MnMOM Volunteer Registration is Open!
JULY 28-30, 2022
Volunteers are the heart of a Mission of Mercy. We need the generous help of more than 1,000 volunteer dentists, dental hygienists and assistants, lab technicians and other non-dental community volunteers.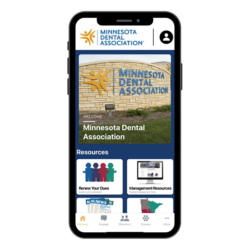 MDA Launches Mobile App
Download today!
Stay informed and stay connected with the newly created MDA mobile app. Members can stay current on news, legislative updates, regulatory issues, and more. When installing the app, be sure to allow notifications so you don't miss important information!