The Minnesota Dental Association is a statewide professional membership organization representing Minnesota-licensed dentists and dental students, with a membership of over 3,000 dentists.
The MDA represents members at the state legislature, advocating for legislation that includes scope of practice issues, as well as public oral health and safety issues. We also advocate on behalf of our members in discussions with regulatory agencies and third party payers to resolve conflicts and recommend change when needed.
Tripartite Membership
Active membership is tripartite beginning at the district dental society level and extending to the state (MDA) and national (ADA) levels. Each level offers valuable benefits and resources to members. 
MDA district dental societies are one part of the tripartite membership structure. Each of Minnesota's eight local dental societies serves the needs of its community of dentists and patients by providing professional development and community service programs.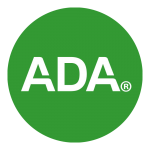 The American Dental Association (ADA) is the parent organization for the MDA and for all 50 state dental associations. The ADA represents dentistry through legislative efforts in national arenas and provides patient education materials concerning preventive dental care and public health.
Our Vision
The Minnesota Dental Association is the authoritative resource for oral health and is committed to serving the profession and the public.
Our Mission
The MDA is the professional association of dentists committed to serving as a trusted, credible resource to the public and to supporting the profession through innovation, advocacy and education.