Doctors and staff please register for a very clinically relevant lecture on TMD by Dr. Eric Schiffman from the University of Minnesota.
Diagnosis and Management of the Most Common Temporomandibular Disorders
Overview:
Dr. Schiffman will review the anatomy and function of the TMJ and masticatory muscles. He will present current evidence-based diagnostic criteria for assessing the most common temporomandibular disorders (TMD) that can be easily implemented in the clinical setting. Imaging techniques and indications will be reviewed. Simple screening questionnaires will be presented to assess for the presence of TMD and associated biological, behavioral and psychosocial contributing factors. By evaluating the whole person, the clinician can decide whether they want to treat the patient or refer them. Evidence-based initial treatment including simple self-care techniques and medications will be discussed. Indications and contraindications for splint therapy will be reviewed in detail with an overview of other treatment options including physical therapy. Finally, indications for dental interventions after TMD treatment will be discussed.
Learning Objectives:
At the conclusion of this course, participants should be able to:
 Learn to diagnosis the most common TMD.
Recognize psychosocial and behavioral factors that can influence your patients'
prognosis – and used to identify when to refer the patient.
Gain expertise at implementing self-care instructions for painful TMD.
Understand the indications and contraindications for splint therapy.
Be exposed to the diverse TMD treatment options beyond splint therapy.
When
Friday March 8, 2019
Where
Hibbing Community College
Hibbing, MN
Schedule
8:30 a.m. – Registration
9:00 a.m. – Lecture
12:00 p.m. – Lunch
1:00 – 4:00 p.m. – Lecture
About the Speaker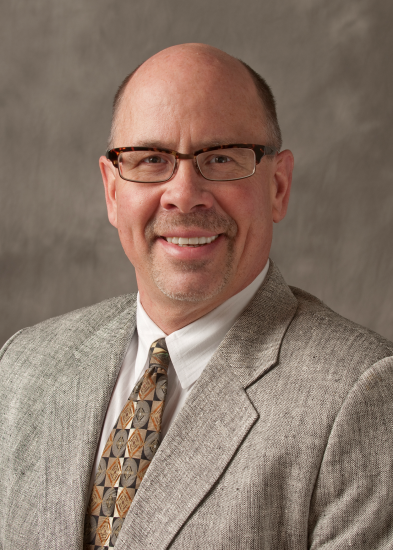 Dr. Eric Schiffman is a professor in the Division of TMD and Orofacial Pain at the University of Minnesota School of Dentistry and a diplomate of the American Board of Orofacial Pain. He has over 30 years of experience treating Orofacial Pain patients. He has received over $16 million in research funding from the National Institutes of Health (NIH) and has over 60 peer-reviewed publications, 12 book chapters and 3 patents – with another pending. He has lectured locally, nationally and internationally on topics pertaining to the prevalence, etiology, diagnosis, and management of patients with TMD and orofacial pain. Past research includes developing and publishing validated Diagnostic Criteria for Temporomandibular Disorders (DC/TMD) for the most common TMD – for use in both the clinical and research settings. Past research in TMD management includes assessing the long-term effectiveness, in symptomatic closed lock patients, of medical management compared to comprehensive rehabilitation with and without TMJ surgery. He has also researched the longitudinal impact of TMJ intra-articular disorders on jaw pain, function and disability. He is currently the study principal investigator in a NIH-funded National Dental Practice-Based Research Network (PBRN) study that is assessing the management of TMD patients by dentists in their practices. He also currently has a second NIH-funded Small Business Technology Transfer (SBIR) grant to develop and test a new version of the Restful Jaw device – a device designed to support the jaw during surgical removal of 3rdmolars. Finally, he is a co-owner of the inter-disciplinary Minnesota Head and Neck Pain Clinic where he manages TMD and Orofacial Pain patients in the Saint Paul location.
CE Credits
6