Friday, January 12, 2024 | 7:00 am – 3:00 pm
Location
Inwood Oaks Event Center
484 Inwood Ave North
Oakdale, MN 55128
Schedule
7:00 a.m.
Registration, Exhibit Hall, Breakfast
8:10 a.m.
Welcome & Announcements
8:30 a.m. – 10:00 a.m.
Plenary Session Part 1: STAYING ENERGIZED: The Power of Attitude in Times Like These
10:00 a.m. – 10:45 a.m. 
Break & Exhibit Hall
10:45 a.m. – 12:15 p.m. 
Plenary Session Part 2: STAYING ENERGIZED: The Power of Attitude in Times Like These
12:15 p.m. – 1:00 p.m. 
Social Hour
1:00 p.m. – 2:00 p.m. 
Afternoon CE Session: Dental Disorder: How The 21st Century Cures Act Can Cut Costs And Drive Profits In Dental Organizations
2:00 p.m. – 3:00 p.m.
Update on the 2024 MN Legislative Session – MDA Lobby Team
Plenary Session Speaker: Bruce Christopher
STAYING ENERGIZED: The Power of Attitude in Times Like These
COURSE SYNOPSIS:
The most important thing about you is your attitude.
Studies have shown that people with a positive attitude — get sick less often, have better relationships, and are more successful in their careers.
Attitude is contagious, and helps to create an energized work and home environment. We would all like to have a positive attitude especially in times like these.
Many people today are experiencing an "energy crisis" in their personal and professional lives. The objective of this program is to help individuals take control of their personal energy and re-focus it toward more productive behaviors.
In this humorous session, you will learn the power of a positive attitude and the secrets only OPTIMISTS know.
Bruce Christopher – BIO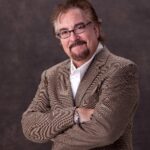 Psychologist and humorist, Bruce Christopher, is America's foremost "Enter—Trainer" today. He has earned this distinction because of his high-energy style and humorous presentation of his material. He is a licensed psychologist holding degrees in Professional Psychology and Interpersonal Communications from the University of Minnesota and the University of St. Thomas. Bruce has Enter-Trained audiences internationally because of his humorous approach to today's hot topics which impact our personal, professional and practice lives. He combines excellent content with loads of laughter and contagious comedy.
Afternoon CE Session Speaker: Dr. Bryan Laskin
Dental Disorder: How The 21st Century Cures Act Can Cut Costs And Drive Profits In Dental Organizations
COURSE SYNOPSIS:
Learn the ins and outs of the 21st Century Cures Act, the information blocking provision, and how it is a massive opportunity for smart dental organizations. Attendees will learn how compliance can cut costs and boost profits while avoiding fines.
Come learn from renowned author, podcaster, and dentist, Dr. Bryan Laskin.
Dr. Bryan Laskin – BIO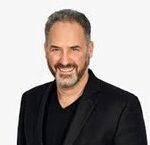 As a champion of Digital Nitrous, dental standards, and the importance of the patient experience in dentistry, Dr. Laskin appears frequently in TV interviews and podcasts, and writes as a thought leader in the healthcare space. Thanks to his many cutting-edge projects and partnerships, Dr. Laskin is a highly sought after keynote speaker, expert panelist and media guest.  Dr. Laskin is author of a new book "Dental Disorder" and the author of "The Patient First Manifesto."
Afternoon: MDA Lobby Team
Update on 2024 MN Legislative Session
Kevin Goodno, J.D.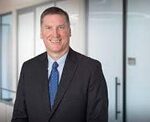 Kevin is a respected and experienced advocate, effectively representing clients on complex policy and political issues before state legislative, agency and executive branch decision makers.
He serves as government relations counsel for clients in his areas of special expertise—health care, social services and tax policy. Kevin served as commissioner of the Department of Human Services. Before joining the Department of Human Services, he served in the Minnesota House of Representatives for twelve years being recognized for his leadership on health care, human services and tax policy issues.
Cody Holliday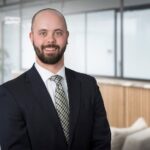 Cody is an experienced government relations professional who has spent over a decade working in and around the Minnesota House and Senate. Cody's policy expertise is focused on the areas of energy, taxes, health care, and human services.
Prior to joining Fredrikson, Cody served as a Legislative Assistant with multiple legislators in the Minnesota House and Senate where he gained an inside understanding of policy making and how to effectively work with legislators.
Dan Murphy, MPP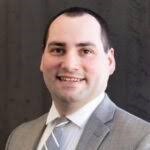 Dan is an experienced government relations professional serving on staff at the Minnesota Dental Association (MDA) as Director of Government Affairs. Dan was instrumental in the MDA's recent passage of 3rd party payor legislation and in the restoration of Medicaid's adult dental benefit.
Prior to joining the MDA, Dan served with the Office of the Minnesota Attorney General as an investigator, mediator, and consumer analyst. Dan holds a BA from St. Olaf College and a Master of Public Policy from the University of Minnesota's Humphrey School of Public Affairs.
Pricing
Member Dentist: $70
Member Dentist Team Member: $25
Non-Member Dentist: $90
Non-Member Dentist Team Member: $40
CE
Anticipated 5.0 CE