At this FREE one-day event, you'll hear from health industry leaders and subject matter experts on the latest trends related to oral health.
REGISTRATION IS NOW CLOSED
Date & Time
Friday, October 5, 2018
7:30 a.m. – 1 p.m.
Location
North Metro Event Center
1000 Gramsie Road
Shoreview, MN 55126
Topics
Dental economics and trends
Collaborative dental hygiene
A review of varying practice models
Medicare oral health benefit for seniors
Discussion on PGY1 as a pathway to licensure in Minnesota
Confirmed Speakers
Keynote: Emily Piper, MN Department of Human Services
Commissioner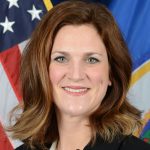 Emily Piper is commissioner of the Minnesota Department of Human Services, as appointed by Governor Mark Dayton in 2015. DHS is the state's largest agency, and administers a broad range of services, including health care, economic assistance, mental health care, substance use disorder treatment, child welfare services, and services for the elderly and people with disabilities. During her tenure, Piper has worked to strengthen services for the 12,000 vulnerable Minnesotans who receive care in state-operated facilities every year, has renewed focus on reducing disparities in outcomes for people who use DHS services, and has continued to work to improve delivery of services to the people we serve. Piper also co-chaired the Governor's Task Force on Mental Health, which recommended ways to create a continuum of mental health services to ensure people have access to the appropriate services when they need them, building on reforms and investments that have been advanced through Gov. Dayton's leadership in Minnesota. Piper earned a bachelor's degree in biology from the University of St. Thomas in St. Paul, and her juris doctor degree from the University of St. Thomas School of Law. She lives in Golden Valley with her husband and five children.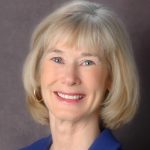 Dr. Colleen M. Brickle, EdD, RDH, RF, is Dean of Health Sciences at Normandale Community College and one of 31 colleges and universities in the Minnesota State System (formerly MnSCU), which is the largest education system in the state. Her current appointment as the Dean of Health Sciences began in 2008. Colleen graduated with a dental hygiene degree from the University of Minnesota in 1976 She completed her Master's degree in Curriculum and Instructional Design in 1988 from the University of Minnesota and her Doctorate in Health Care Education in 2000 from Nova Southeastern in Florida.
Colleen has received numerous awards and recognitions for her community service, teaching excellence, and educational advancements for dental hygiene and dental therapy. Her passion is to advocate for the underserved and to create a future in which those who need it most in our communities receive the care they are entitled to. To achieve this vision, she embraces and promotes innovation and curricular changes in healthcare education through healthcare public policy initiatives and promotion of advocacy efforts.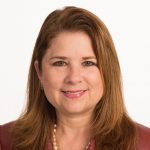 Elisa M. Chávez, DDS is an Associate Professor in the Department of Diagnostic Sciences at the Arthur A. Dugoni School of Dentistry, San Francisco. She graduated from The University of California San Francisco, School of Dentistry and earned her certificate in Geriatric Dentistry from The University of Michigan, Ann Arbor. She has practiced in private, community health, long-term care and hospital settings. Dr. Chávez developed a full time dental program for Pacific at Laguna Honda Hospital in San Francisco which she also directed the clinic for 11 years. The Pacific presence within the facility was a unique opportunity to practice, learn and teach oral health care in an integrated system of health care. In addition, Dr. Chávez developed and directs an extramural student rotation at On Lok Lifeways, a Program for All-Inclusive Care for Elders (PACE) in San Francisco. In addition, Dr. Chávez currently directs the second year Integrated Clinical Sciences course and is the Chair of the Strategic Planning and Oversight Committee at Dugoni. As a recent fellow and current scholar with The Santa Fe Group, she is an advocate for the oral health needs of seniors nationwide.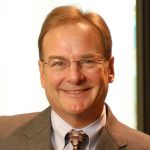 David S. Gesko, DDS is the Dental Director and Senior Vice President for HealthPartners. HealthPartners is an integrated, not-for-profit, consumer-governed health system based in Minnesota providing both plan (insurance) services along with the entire spectrum of care delivery including medical and dental care. Presently, HealthPartners serves over 1.5 million members.
Dr. Gesko is passionate about integrating medical and dental care and applying growing evidence-based research to care delivery. "There is significant evidence linking oral health and overall health. As an integrated organization, HealthPartners holds a key role in exploring this relationship and managing the members and patients we serve to deliver optimal overall health."
Dr. Gesko serves on several national organizations focused on improving quality in oral health. He has been on the advisory panel for the Institute for Oral Health and currently chairs the Institute for Oral and Systemic Health sponsored by Marshfield Clinic in Marshfield, Wisconsin. Both of these groups are working to build national consensus on guidelines for prevention and disease management in oral health care and to facilitate implementation of those guidelines into the care, policy, and financing systems.
Dr. Gesko was appointed for a four year term by Governor Mark Dayton in 2012 as a board member for the Minnesota Board of Dentistry. During his tenure on the Board, Dr. Gesko has held all the officer roles including President. Most recently, in January of 2018, Governor Dayton re-appointed Dr. Gesko to the Board of Dentistry to serve out an open term.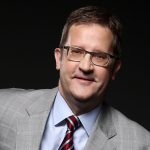 Randy Gullickson is a shareholder in the Minneapolis law firm of Anthony Ostlund Baer & Louwagie. A graduate of the University of Minnesota Law School, Randy has practiced law for over 30 years in the area of business litigation and resolution of complex business disputes. He has tried cases in courts and arbitration forums in Minnesota and a number of other states and represents businesses and business owners in a variety of areas of the law, ranging from ownership and business valuation disputes to contract claims to financial fraud. Randy has a particular professional interest in legal and business issues relating to the practice of dentistry, having represented a number of dentists and group dental practices throughout the country. In particular, he has followed regulatory and legal developments regarding dental service organizations and their interaction with dental groups in Minnesota and elsewhere.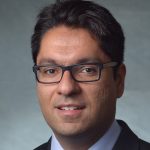 Kamyar Nasseh is a health economist at the American Dental Association and has been with the organization since May 2012. Dr. Nasseh has published recent articles in Health Affairs, Health Services Research, Health Economics, Medical Care, The American Journal of Public Health and the Journal of the American Dental Association (JADA). His research focuses on healthcare economics, dental economics and econometrics. Dr. Nasseh received his PhD in Economics in 2007 from Michigan State University, where his area of specialization was in cross-section and panel data econometrics.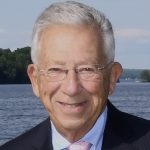 Dr. Bruce Seidberg is a Diplomate of the American Board of Endodontics, The American Board of Legal Medicine, Fellow of the American College of Legal Medicine, American College of Dentists, American Association of Hospital Dentistry, and the Pierre Fauchard Academy. Dr. Seidberg has lectured about, and contributed articles to the dental and legal literature. He is a former Associate Professor of Endodontics at SUNY Buffalo School of Dentistry and Director of the Dental GPR at St. Josephs Hospital in Syracuse, NY. He has served two terms as a Director of the AAE and as President of the New York State Association of Endodontists and was Vice Chair of the ADA Council on Communications. He is a Past President of the American College of Legal Medicine and the 2013 ACLM Gold Medalist for contributions to dentistry and law. He is also a Past President of the Onondaga County and Cayuga County Dental Societies, Past Chairman of the American Board of Medical Malpractice and Immediate Past Chair of the NYS Board for Dentistry. Currently he is Secretary-Treasurer of the ACLM Foundation, Chief of Dentistry at Crouse Hospital in Syracuse, a dental legal consultant/lecturer and in the private practice of Endodontics in Liverpool (Syracuse), New York.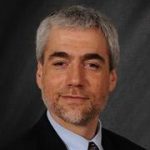 Todd Thierer DDS, MPH is currently Associate Dental Director for HealthPartners. He was previously the Associate Dean for Clinical Affairs at the University of Minnesota School of Dentistry (UMNSOD) where he was responsible for the clinical operations of the UMNSOD. Prior to coming to Minnesota, he was the Medical Director of the Eastman Dental Center and Program Director of the General Practice Residency Program at the University of Rochester Medical Center. Dr. Thierer is past Vice President of the Council of Hospitals and Advanced Education Programs (COHAEP) of the American Dental Education Association (ADEA) and served on the ADEA board for a 3 year term. He served a 4 year term on the Postdoctoral General Dentistry Review Committee for the Commission on Dental Accreditation (CODA) and was a site visitor (consultant) for that organization more than a decade. In 2015 he was awarded an honorary membership in the Seventh District Dental Society of the State of New York for his service to the New York State Dental Association. Dr. Thierer has lectured locally and nationally on a variety of topics including patient safety, dental education, the treatment of medically compromised patients, treatment of phobic patients and decision analysis. His research interests include Quality Improvement/Patient Safety, Interprofessional and Team Based Education and Practice, and decision making in dentistry.