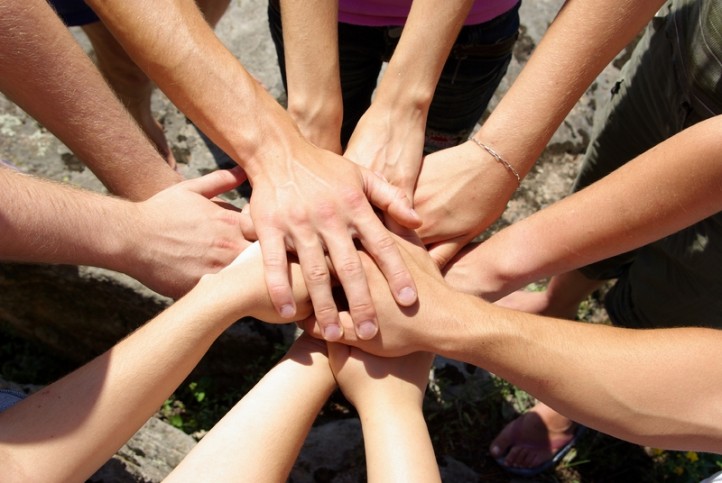 A number of opportunities are available for members to become actively involved in the association. Participating as a volunteer dentist through charitable dentistry events or joining your colleagues in legislative activities are just some the ways to become a more involved member.
Give Kids a Smile – Powered by the generosity of 2,500 Minnesota dental volunteers, the MDA's "Give Kids a Smile" program provides $1.7 million worth of free dental care to low-income children every February. Volunteers can host an event, pitch in at another participating clinic, or make a financial contribution.
Star of the North – It takes a dedicated and enthusiastic group of dentists to organize all the events at the Star of the North Meeting each year. Volunteer to be a speaker host or room host and go "behind the scenes" of the meeting to get to know an expert in your field in a more personal setting. Host privileges include free tuition to the program, complimentary breakfast and lunch in our private hospitality lounge and reserved parking on the day of hosting. Volunteers are enlisted each year from October thru March. For more information contact Whitney Bey.
MDA Committees – Let your voice be heard. Get involved with organized dentistry by joining one or more of the various MDA committees. Each committee works towards a cause in the dental industry and has distinct duties aimed at advancing dentistry and the profession in Minnesota. Contact Dawn Jensen for more information.
Legislative Activities – Volunteering for legislative activities through the MDA is a very important part of your civic duty and is vital to the ongoing success of the MDA's government affairs programs. Sign up as a grassroots contact and reach out to key legislators. Attend the annual Dental Day at the Capitol — held during the legislative session; it will give you the opportunity to meet face-to-face with legislators and explain to them the concerns of the dental community. Contribute to organized dentistry's two political action committees, MINDENPAC and ADPAC, to help elect legislators who will represent our needs. For more information, please call 612-767-8400.
Minnesota Mission of Mercy – Volunteers are the heart of MnMOM – we could not have this event without you! Be sure to invite your friends, family and co-workers to join you. Over 1,200 volunteers are needed for a successful event and there are jobs for dental professionals and non-dental personnel – check out the job descriptions (available soon). Volunteers must be 18 years of age or older and be willing to smile and have fun!
Volunteer at Community Clinics – Community clinics and programs are dependent upon volunteer dentists and dental auxiliaries in order to provide much needed dental care to the underserved. The need is great and you and your staff can help in so many different ways.