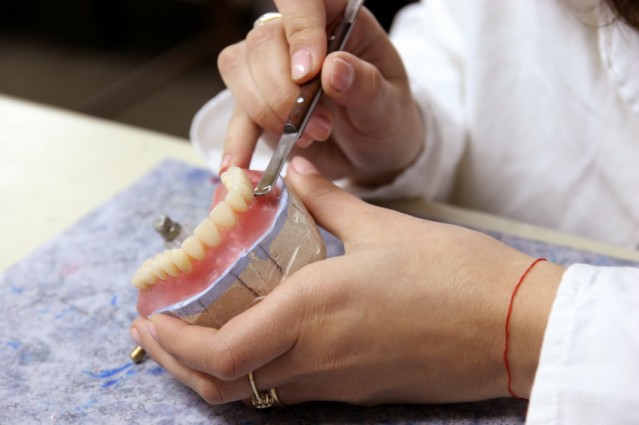 Dental laboratory technicians are an important part of the dental care team. These professionals usually work in commercial labs away from the dental office or clinic to create fixed and removable prosthetic devices such as dentures, crowns and bridges. This career requires the use of sophisticated instruments and equipment to perform laboratory procedures, along with a flair for the artistic. This dental team member typically does not have direct contact with dental patients; rather, they make the teeth from a work order submitted to the lab by a dentist.
Today, one can obtain formal education in this field through a dental lab technician program, or gain on-the-job training through a laboratory. There are no educational programs for dental lab technician currently being offered in Minnesota.
The American Dental Association, the National Association of Dental Laboratories, and the Midwest Dental Laboratory Association provide a wealth of information for people thinking about becoming a dental lab technician.